Published At: 2011-05-02 12:32 -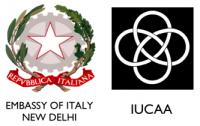 November 1 - 2, 2011, Pune, India

The European Gravitational Observatory (EGO) in collaboration with IndIGO is organizing a joint workshop on gravitational waves. The meeting will be held at the Inter University Center for Astronomy & Astrophysics (IUCAA), Pune during November 1-2, 2011. The meeting is supported by the Embassy of Italy in New Delhi and IUCAA, Pune.